Do you feel like your child's behavior challenges
are affecting the quality of your family's life?
Do you feel like your child's behavior challenges
are affecting the quality of your family's life?
Think about consulting a behaviour specialist when: 
At school you get complaints from teachers about your child's behaviour. They are not keeping up in class or not able to settle to do their assignments. They are on the verge of getting expelled and their behaviour prevents them from making friends. 
At home they have difficulty following routines. There are issues of aggression with siblings or other family members. They seem to have unpredictable behaviours or often react adversely or become self injurious.
We classify challenging behaviour as any behaviour that challenges you, the parent. It might look like:
Excessive crying, screaming
Difficulty sleeping
Not listening or unable to follow routines
Refuses to take medication
Aggression with other children and/ or violent behavior such as kicking, biting, or hitting.
Foul language
Poor Social interaction & communication skills
Destroying personal property
Self-injury or talk about suicide
Download our FREE Strategy Guide Today!
Discover the 11 powerful secrets behavior science is telling us. Learn how to effectively shape & manage your child's behavior so you and your family can experience a happier less stressful life. Sign up  to get updates on our workshops & events.
Would you like assistance improving your child's behavior?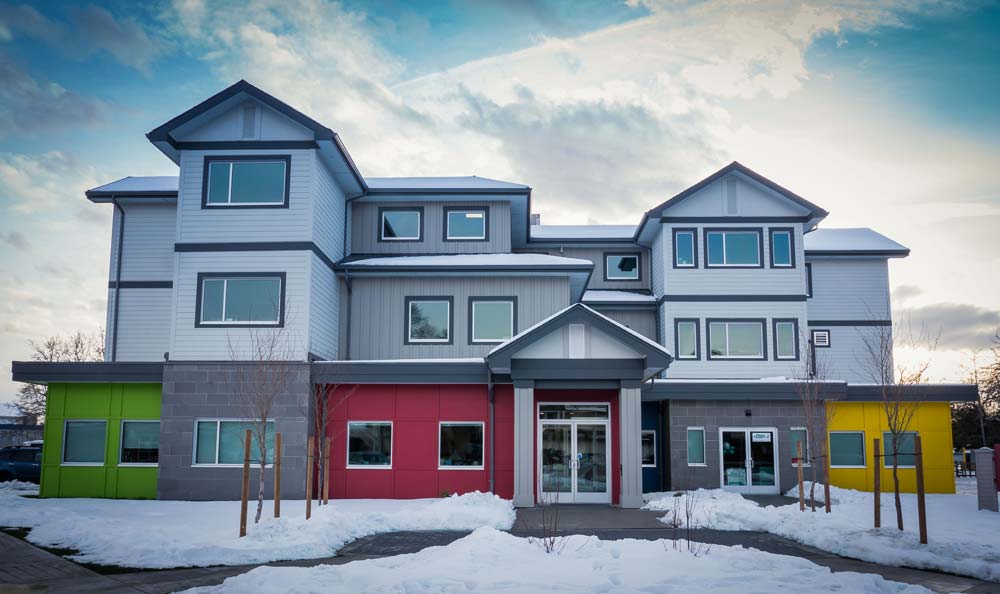 We're here to help! REACH choices is a Positive Behaviour Support Program for children & thier parents.
We work with families that have children with all types of challenging behaviours and all diagnoses. We understand challenging behaviour and can help you unlock strategies to make parenting a joy again.
We know that in order to change a child's behaviour you must start with a solid understanding of behaviour science (our role) and thorough knowledge of your individual child (your role). Together we can come up with a plan to change the challenging behaviour and improve the quality of life for your whole family. We also know that choosing a program that suits your family and your needs is key.
If you can say yes to these questions, then our program is right for you.
Do you want to learn new ways of interacting with your child and build effective skills so you can enjoy your life to it's fullest?
Do you want to be able to work proactively to ward off future challenges and feel like you are always on tops of things and ahead of the game?
Can find an hour every week or so to meet and strategize?
Need help right away? Have an important question to ask a behaviour specialist? 
If your discipline strategies aren't working contact us for a comprehensive evaluation to assist your family. Every parent wants to help their child. More serious behavior problems require professional help.

Reach Choices Handbook
Join our mailing list to get updates on workshops & events.
A big challenge for parents facing challenging behavior is not knowing an effective way to respond. Minor behavior problems can often be addressed by making a few changes to your discipline strategies.
List Of Workshops Available:
Positive Behaviour Support: the Basics

Positive Parenting

Sexuality: what you need to know and what your child needs to learn

Sharing the Diagnosis

Demystification: teaching children about our strengths and challenges

Guiding Children's Behaviour

Proactive Behavioural Strategies

Attachment and Relationships
What Our Clients Have To Say
PBS Parent
Our consultant brought excellent ideas, strategies to improve the quality of life which will impact not only our son but the whole family.
PBS parent
You have also showed us that our feelings of frustration are normal and that things will get better.
Trish Meier
Sometimes, it is hard enough to move through life on a day to day basis, but to do so with an autistic child has it's challenges to say the least. Heather is like my Guardian Angel, or even my best friend. Whether I email, call or text her with my questions or issues, she is so helpful, prompt and best of all honest with her answers. As a parent we often feel lost, or helpless, and she will always reassure us that we are doing a good job and get us on the right track again. Not only is our son doing better socially, but our family is more balanced and stronger together. We all benefit having Heather in our lives, we are so grateful and thankful for all she has done for us and taught us.
Chad & Christine Williamson
We wanted to let you know that we are grateful for the support that Reach provides!
We appreciate how our BC (Heather) listens to our families needs and wants in order to create an action plan for us.
She has great rapport with our daughter, listening well and relating to her while at the same time teaching her powerful life skills.
We feel empowered with simple strategies that we can use on our own to improve the quality of our life and are excited about the future! 🙂 💙 Sent with gratitude 💙
Denise, Natalie's grandmother
Heather Anderson Pickell has been a life saver for our family. Our Granddaughter has ASD, ADHD, OCD, Anxiety, Depression & Extreme behaviour and mood swings. It took Heather a number of visits before our Granddaughter would even let her in her room and talk to her. Because of Heather's natural ability to connect with children, she was an instant friend. From there, Heather works her Behavioral/Counselling magic & our Granddaughter has improved immensely. It's going to take a long time but Heather is in for the long haul and at times, rearranges her schedule to accommodate the patterns of sleep and mood that is our Granddaughter. Heather works tirelessly for families including sending emails late at night after her long day with clients. I appreciate all her communication & suggestions & input, she is amazing. She has made such a difference to our family way of life. We are all a lot calmer & happier & our Granddaughter is learning how to communicate her feelings and manage her emotions better. We are so grateful to Heather & REACH & grateful that this wonderful organization was recommended to us.